Some links to products and partners on this website will earn an affiliate commission.
Terminal 3 of Changi Airport is home to Singapore Airlines and its Silverkris and Krisflyer Gold lounges. Passengers travelling on other airlines have access to other lounges, for instance the dnata lounge, which is also accessible through Priority Pass and Loungebuddy.
dnata Lounge Terminal 3
After passport control, take a left turn, go up one floor and you'll find the dnata lounge at the far end.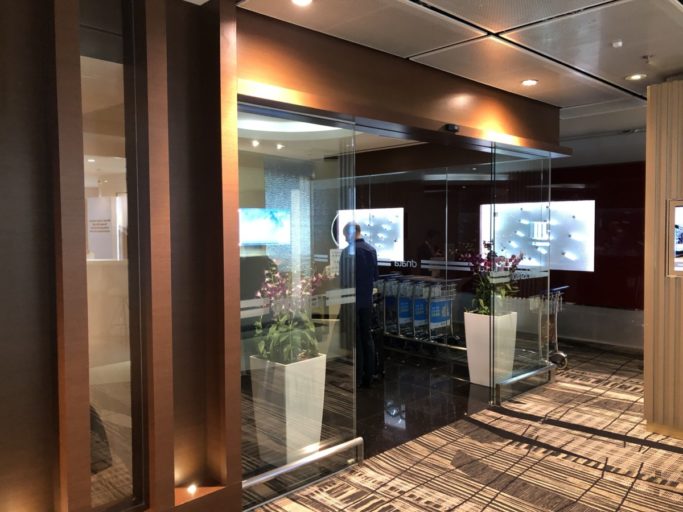 At the reception desk, I was warmly welcomed. On the right is the largest area of the lounge, with a buffet and some seating on the opposite site. There are also a couple of private rooms which may be reserved for First Class passengers. During my visit these were not occupied and could be used freely. Powerplugs were plentiful but the wifi speed of the lounge could be improved.
The food offerings were OK – a couple of sandwiches, satay, some hot dishes, cakes, (instant) soup and salads. There is a fridge with a range of soft drinks and beer. Water is served from large bottles. Because security is at the gate in Singapore, it is not possible to take a bottle or can onboard. There was also a soda-dispenser and a coffee machine, in addition to a couple of bottles of wine and spirits.
On the left at the reception, there is a reading area and the restrooms and showers. These seemed very neat.
If you have a connecting flight in Singapore, this is a decent lounge to freshen up and grab a quick drink / snack.
Disclaimer: Access was provided by dnata