Some links to products and partners on this website will earn an affiliate commission.
Swiss is currently offering some some superb First Class fares from various European cities to a large range of destinations – note that it's a 'partner sale' so you must book for 2 people. Fares start at ~£1435 per person, or ~£2870 per couple!
The best fares seem to be from Stockholm, but there are also excellent fares available from Oslo, Helsinki and Copenhagen too. You can book for dates all the way through to the end of April 2019, with different availabilities depending on the destination.
Destinations
Prices per person:
Dubai from ~£1,435
Bangkok from ~£1,670
Beijing from ~£1,670
Shanghai from ~£1,670
Delhi from ~£1,825
Hong Kong from ~£1,950
Singapore from ~£1,950
Mumbai from ~£1,950
Nairobi from ~£1,950
Rio de Janeiro (Lufthansa) from ~£1,950
Sao Paulo from ~£1,950
Cape Town (Lufthansa) from ~£1,955
Johannesburg from ~£1,955
Buenos Aires (Lufthansa) from ~£2,120
 Swiss First Class
Swiss has 3 different types of First Class, depending on the type of aircraft your flight is on. The oldest product is installed on the Airbus A340 and a slightly newer one on the Airbus A330. All SWISS First cabins have 8 seats in a 1-2-1 configuration.
The Boeing 777 has the latest First Class product installed. These are suites that can be locked with a door if desired.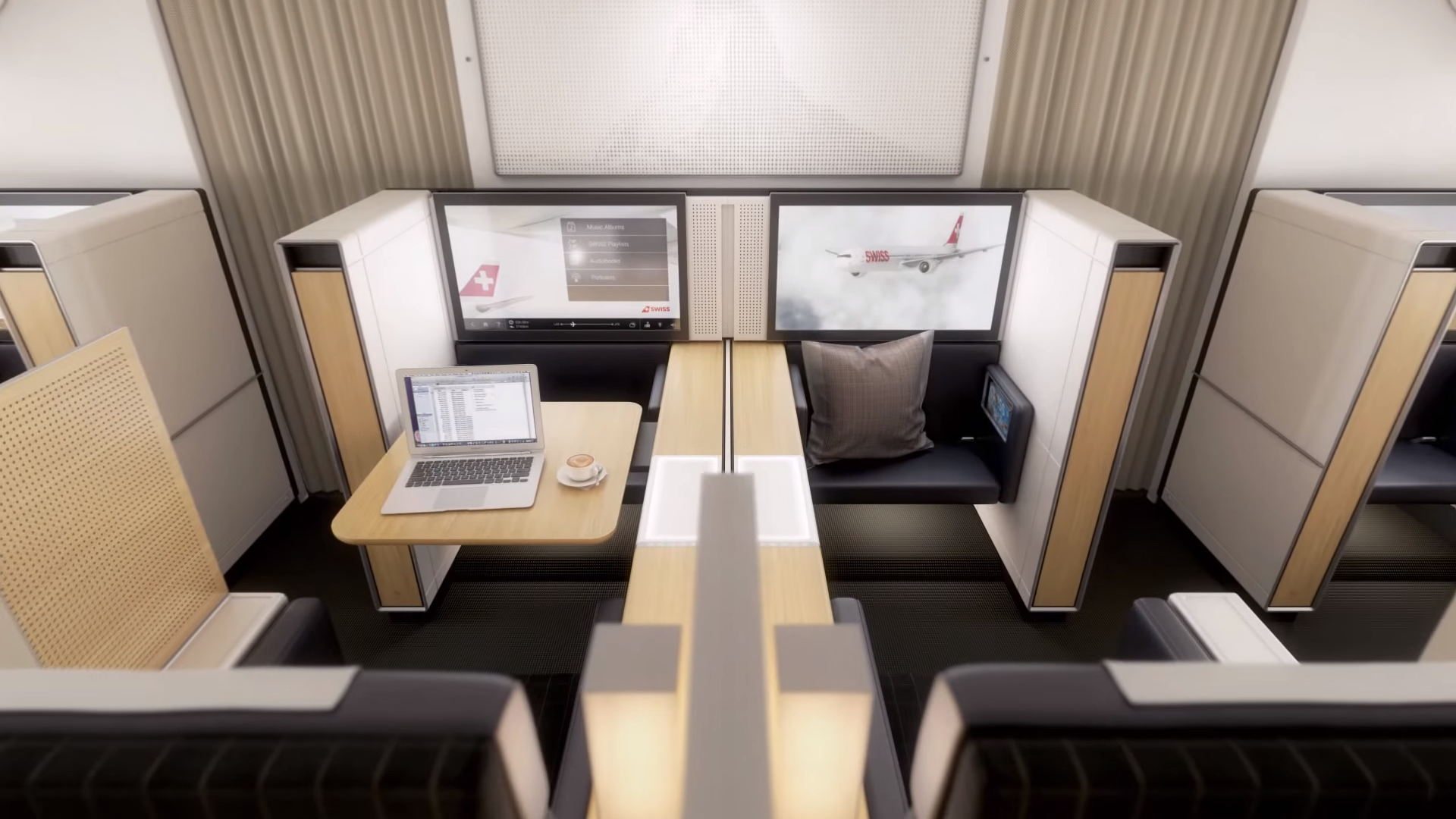 Any flight in Swiss First Class is going to be great though!
Bottom line
Spending £1430+ per person on flights is obviously a lot of money, but these fares are some of the best I can remember seeing for Swiss First Class – a product that is generally quite hard to redeem Miles for too.
Anyone tempted?