Some links to products and partners on this website will earn an affiliate commission.
Next month, Flying Blue will transform. In the new "Reinvented" program, the way members earn award miles will change as well as the way one can earn elite status. The award miles and new XP points will be disconnected from the flight distance and booking class. As has been announced earlier, Flying Blue will stop pricing flights based on regions. Instead, the prices will be origin-destination based. Flying Blue has placed a new miles-calculator on its website with the starting prices for Reward flights which will go into effect on June 1st.
What will change?
As has been mentioned, the miles price for award tickets will no longer depend on global regions. Instead, the miles prices, as with revenue tickets, will depend on the city pair. Currently, you would pay the same for a ticket Amsterdam-New York as for Amsterdam-Los Angeles as both cities are in North America. That will not be the case going forward.
This also means that you cannot necessarily connect 'for free' from Europe to Amsterdam or Paris. A ticket Düsseldorf-Amsterdam-Dubai is currently not priced differently than Amsterdam-Dubai. From 1 June, this may change.
It's interesting to note though that this could potentially be in the favour of the passenger. As is the case with revenue tickets, it can be cheaper to originate in another European city instead of the hub. Starting in Amsterdam may be more expensive than from London or Manchester.
Last seat availability
What also changes is the availability of the seats. From June 1st, all available seats, up until the last one, on Air France, KLM, Joon, HOP! or Transavia marketed flights will be bookable with miles. Of course, this will be at an increased price. The prices Flying Blue has announced today are starting-prices. In the majority of the cases, these should be available for booking, but if you are travelling in peak season or if the flight is almost full, it is possible no seats are available at the starting price. In that case it is possible to book with miles for a higher price, or to co-pay up to 25% of the miles with cash. This also means that when booking an award ticket, similar to revenue tickets, booking in advance may be cheaper.
Increases and decreases
Across the whole spectrum, the starting-prices will be different from the current prices. This will mean both higher and lower prices.
In general:
Prices for Economy tickets to medium and long haul destinations will go up or down by about 4,000 miles
Tickets for long haul Business Class can change by +/- 10,000 miles
For a Premium Economy award the prices may differ +/- 8000 miles
Prices for La Première will remain unaltered
Prices to Asia will generally be lower. For African destinations it will be a mixed bag. As is expected, destinations on the US East Coast will go down in price while the West Coast becomes more expensive.
Some examples of a one-way award ticket:
| | | | | |
| --- | --- | --- | --- | --- |
| Destination from Amsterdam | Current Economy price (Classic) | New Economy price (starting at, departure from AMS) | Current Business price (Classic) | New Business price (starting at, departure from AMS) |
| London LHR | 8500 | 6000 | 30000 | 27000 |
| Geneva | 8500 | 6000 | 30000 | 34500 |
| Barcelona | 10500 | 7500 | 37500 | 40000 |
| New York | 25000 | 22000 | 62500 | 57500 |
| Los Angeles | 25000 | 27000 | 62500 | 67500 |
| Dubai | 20000 | 22000 | 50000 | 55000 |
| New Delhi | 30000 | 27000 | 75000 | 67500 |
| Kaapstad | 30000 | 32000 | 75000 | 67500 |
| Nairobi | 25000 | 23500 | 62500 | 69000 |
| Bangkok | 40000 | 36000 | 100000 | 90000 |
| Rio de Janeiro | 40000 | 36000 | 100000 | 90000 |
| Curaçao | 25000 | 26000 | 62500 | 53000 |
| Denpasar Bali | 40000 | 36000 | 100000 | 90000 |
| Tokyo | 40000 | 36000 | 100000 | 90000 |
It is noteworthy that some destinations see an increase in the price for Economy and a decrease in the price for Business Class, and vice versa.
Cheaper starting-prices within Europe
Booking flights within Europe with award miles will see a cheaper starting price of 6,000 miles, instead of the current 8,500 miles.
Miles&Cash
On June 1st, also Miles&Cash will be introduced. Using this option, members who do not have sufficient miles can co-pay up to 25% of the miles price with cash. This should work out a bit cheaper than simply buying miles.
No more flex tickets
Starting June 1st, the Flex Award Ticket will be discontinued. There will be no difference between tickets booked at the starting-price or at an increased rate in terms of flexibility. All standard tickets will be changeable at a fee of €45. A more expensive ticket will not give you more flexibility.
Promo Awards
The Promo Awards will continue to exist. However at this moment is is unclear how these will be discounted in combination with the dynamic award pricing.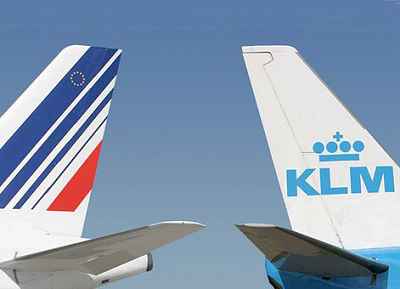 Booking at current or new rates
The new prices go into effect on 1 June 2018, so there is plenty of time to book your flight at the old rate. This can be up to 360 days in advance. Do note that the prices that have been published now are starting-prices. Only from June 1st will you be able to see if the flights on your desired date are available for this starting-price, or if there is a higher rate being charged. If you have a flight to a popular destination or in high season, this may cost you extra. I don't like that uncertainty, but at least Flying Blue has given sufficient advance notice to use your miles in the old system.
This article has been adapted from the original on InsideFlyer.nl