Some links to products and partners on this website will earn an affiliate commission.
Airport lounges can be the ideal place to wait, work or eat before a flight. Access is usually based on a premium cabin ticket or elite status, or via a membership program such as Priority Pass. Fortunately there is a trick to purchase one-time access at lounges throughout the world without breaking the bank!
Dragonpass
Dragonpass is lounge programme that works similarly to Priority Pass. You can choose from different memberships, which include a set number of lounge visits. An (extra) single visit then costs 31 USD. That's not particularly cheap and you have to purchase a subscription on top. Fortunately, there is a way to get a free digital membership!
You must first register with Regus for this – a company which primarily offers temporary office space. Once you are logged in there, go to Services and benefits. Then click on Airport Lounges. You will then be redirected to the Dragonpass site. Here you can sign up for a free app membership. With this you can use the Dragonpass network of more than 1100 lounges for only £19 per visit!
After registration you will receive an email with your membership number and pin code. Then download the Dragonpass app and sign up. Here you can add visits to your account by credit card for £19 per time / person. At the reception of the lounge, have the QR code scanned.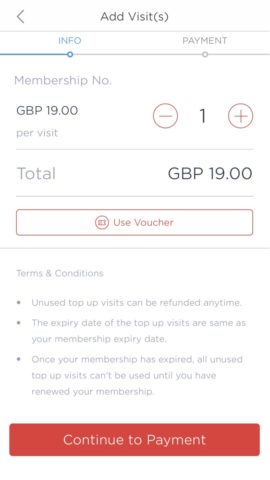 You can have unused passes refunded within the validity of your account.
Good deal?
It certainly can be.
You are still paying for lounge access, but doing it this way can be a lot cheaper than booking direct or via other providers. Here are just a few examples where paying £19 with Dragonpass is obviously the better way to go:
No1 Lounge Heathrow: €46 via Loungebuddy and from €37 directly online
Ahlan First Class Lounge Dubai : €36 via Loungebuddy and €61 directly online
British Airways Lounge Schiphol: cannot be booked separately with other providers
Plaza Premium Lounge Hong Kong: €46 via Loungebuddy and €67 online
Bottom line
If you value lounge access when travelling, this is a good way to cut the cost of your visits. £19 isn't hugely expensive – especially when you consider how much food and drinks often cost in airport restaurants and bars!
Have you tried Dragonpass before?
A version of this article first appeared on InsideFlyer NL